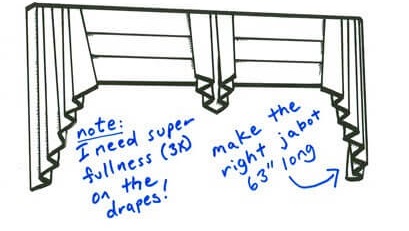 Currently occupying a complex of 3 buildings in Waukegan and Gurnee Illinois, Horizons Window Fashions has experienced unprecedented growth producing unique and innovative window fashions not available from any other source.    On that note, when you need to go beyond "custom" Horizons has the solution! Horizons has put together this a product guide of "custom" products that make it incredibly easy to choose from. However, when you want something totally unique, outside our stated guidelines, Horizons offer DESIGN MODIFICATIONS. For example, if you need to push beyond the standard size limits, add an extra jabot to a top treatment ... whatever you need ... whatever you can imagine ... just ask! If there is any reasonable way we can fulfill your wish, the answer will be "YES!" (Additional charges may apply.)
Horizons Natural Shade patterns are crafted from renewable resources like bamboo, sustainable wood, grasses and reeds. In fact, bamboo is possibly the most renewable resource in the world. Some varieties can grow up to an incredible 4-1/2 feet a day. When it is cut, bamboo begins a new cycle of growth immediately, without any need for re-planting.
People. That's what you see from start to finish when you visit Horizons workroom. What you won't see is a lot of heavy machinery or automation. Our workrooms are filled with people hand-crafting each and every Horizons Natural Shade from start to finish, offering the highest attention to quality, detail and unmatched beauty.